Beginning & New Teacher Resume Examples & Writing Guide 2023
The teaching profession attracts passionate individuals who strive to plant seeds of knowledge in children in the United States. While it's an often underappreciated profession, those with the desire, dedication, and right experience can find that perfect entry-level teaching position. However, to land the best job, you'll need a new teacher resume that captivates your future employer.
The question many future teachers ponder is how to craft that resume so it will stand out above the competition? How should candidates write a first-year teacher resume? Are there structure and content best practices? Is it critical to have teaching experience, or does education matter more? More importantly, what type of work experience or interpersonal skills are critical to include in the new teacher's resume?
These are all questions we will answer in the information below.
New Teacher Resume Example
Before we dive deeper into the structure, format, and content best practices for a beginning teacher resume, here is a great example of one written for a polished new teacher for you to review. When you review first-year teacher resume examples, it's important to notice its structure, keywords and phrases, and critical skills experienced educators want to see.
Resume example - Beginning new Teacher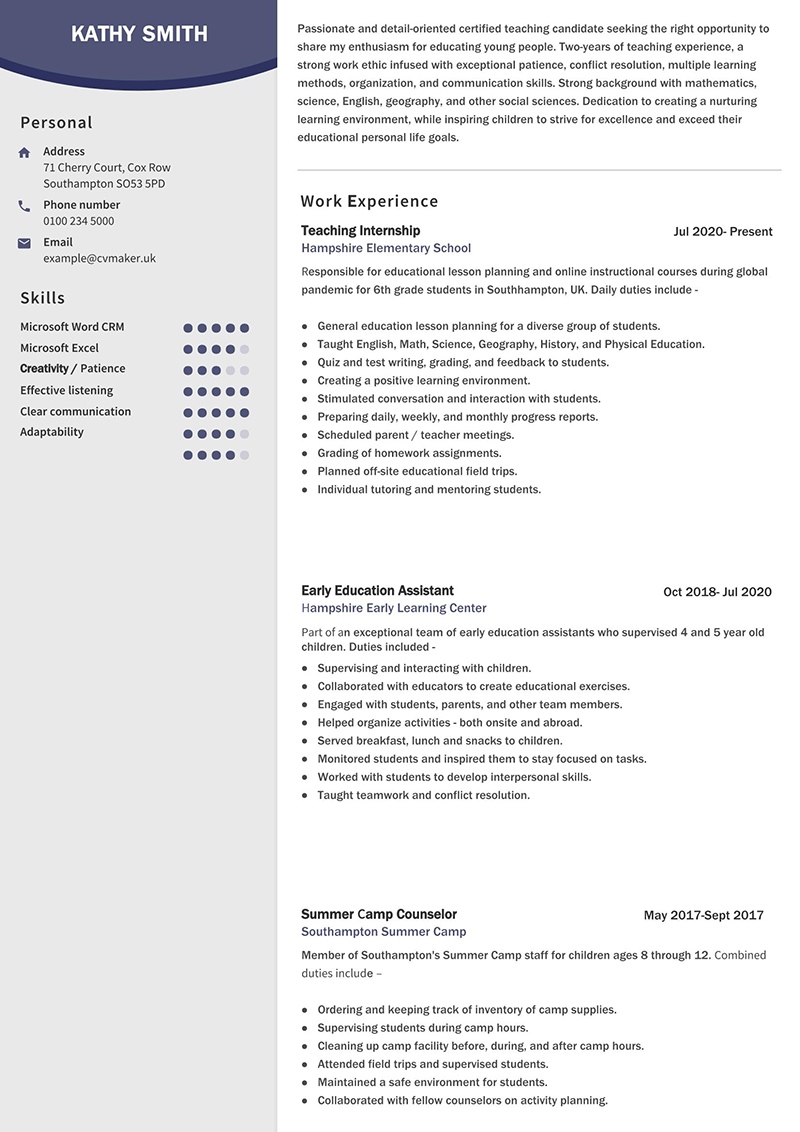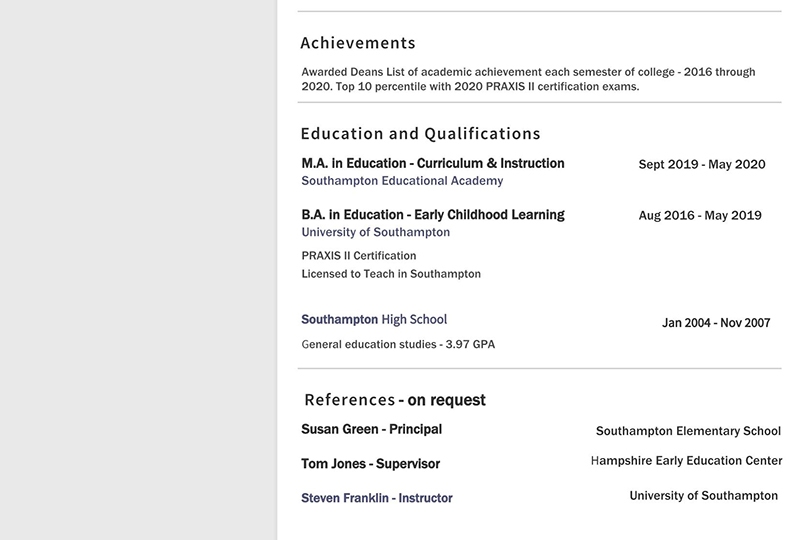 Entry Level Teacher Resume Guide: How to Write a Successful New Teacher's Resume
Any project is successful when you start with a plan of attack. Such is the case when writing an exceptional entry-level teacher resume. Before you concern yourself with the right structure, format, and morphing into a wordsmith, we suggest creating a master resume.
This document will outline each of your personal information, skills, previous work experience, all education, certifications, and registrations that are applicable for being a teacher. Whether you're applying for high school or elementary school positions, the hiring managers are looking for a clean and organized resume. To help you with resume writing, we recommend starting each section with your most recent entry – then proceed in chronological order.
In simple terms – consider the master resume as your rough draft, or an opportunity to document, edit, and fine-tune the content before you put it in your resume template. Once you've got everything documented, spell and grammar checked and laid out on the master file, we'll go section by section to give you some specific tips later in this article.
List Your Personal Information
When you are applying for your first teaching job, every detail listed on your resume must be 100 percent accurate. This begins with your personal information. When you review the sample resume for teachers without experience posted above, you'll see that the candidate (Kathy Smith) has provided three important personal contact details including her mailing address, phone number, and email address.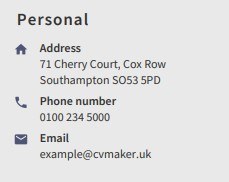 Make sure you list these items on your master resume – as it will make it easier to copy and paste onto your resume template. Don't worry about writing your statement yet – but, we strongly suggest you write down a few important skills you possess that will attract the attention of those who hire new teachers.
Here are a few examples of skills to write on your master resume or rough draft.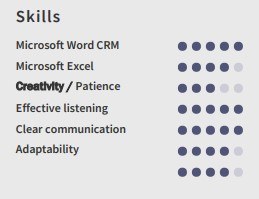 Hard Skills
Any job search involves matching your skills with the traits needed to succeed in the job. These are attributes you possess that are relevant to the teaching position you're trying to obtain. After you read the job description for the position you want to apply, you should determine what hard skills are applicable to you.
To help you organize, and to create the best beginning teacher resume format, ask yourself these questions:
What certifications or qualifications do you have that are vital to be hired as a teacher? Some examples would include your state certification or licensing, lesson planning, quiz, and test creation, grading, documenting student records, and specific subject areas of study or expertise.
What tools do I use to help me become a better teacher? Some examples would be Microsoft Office, Powerpoint, Photoshop (for creating educational tools, slides, and learning aids), or other teaching-specific solutions.
Soft Skills
The soft skill is where many future teachers struggle to articulate on their resume. These types of skills would be best described as interpersonal skills – such as strong communication skills, patience, compassion, teamwork, organization, attention to detail, and such.
The main reason you want to document these on your master resume is for two reasons:
You'll list them on your resume under your personal information.
You SHOULD use several of these skills in your statement – that you'll craft for the specific teaching job you're hoping to land.
The ultimate objective with the master resume is to outline all your relevant experience in a single, easy to read and organized manner. Listing them as bullet points with a rating of your experience is a great way to gain attention.
Here are a few specific tips for each of the three major sections.
Work Experience for Becoming a Teacher
When you're writing your master resume, it is important to list previous experiences that will showcase your skills and qualifications for becoming a teacher. In the sample resume posted above, you can see that Kathy is applying to be a 6th-grade teacher. Some schools consider this elementary while others classify it as a middle school teacher position.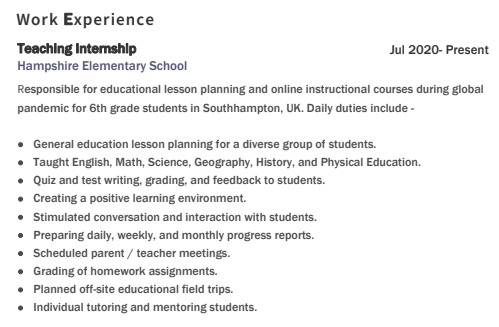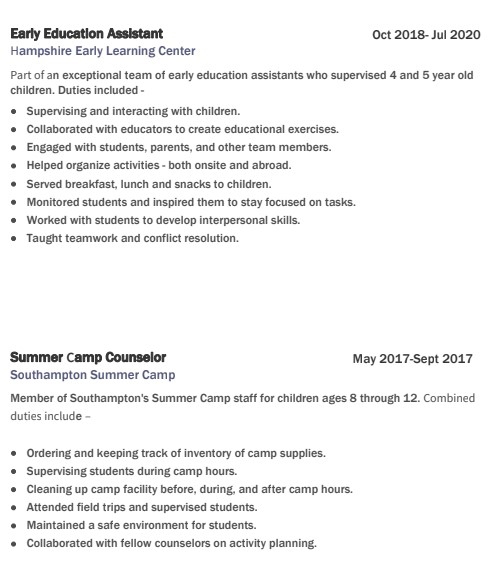 A few qualities and skills that educators seek when hiring a middle school teacher in the USA may include:
Leadership abilities. At its core, student teaching is all about displaying leadership qualities early and often. List previous jobs where you showcased your ability to lead younger people. Make sure to list your job title along with the name of your employer.
Communications. Teachers need to articulate information in a way that is easy to absorb. This includes both oral and written communication skills. Being a strong communicator is a major pathway in the professional development of any good teacher.
Interpersonal skills. Having the ability to motivate students, listen and address their concerns, and displaying responsible and dependable traits will separate you from other applicants. If you worked with students with special needs or multiple languages, highlight that in your job description.
Organization and creativity. The best new teachers are those that are highly organized and creative. Make sure to show practical work experience when you were a student teacher where you've demonstrated these abilities.
The primary issue new teacher applicants struggle with is having enough relevant work experience within the industry. For example, if you're applying for your first teaching position, it's quite possible that the only job you've had that demonstrates your skillset is the student teaching position or internship.
However, if you've had a job – in any industry, where you've demonstrated leadership skills, such as being a supervisor at a grocery store, that is quite relevant to being a teacher. If you're going to list these jobs on your entry-level teaching resume, make sure to articulate these vital skills within the context of the job description.
Education for Becoming a Teacher
Most teaching positions require specific educational degrees, internships, passing exams, and licensing requirements based on the applicants' location. For example, the qualifications for being an entry-level teacher in Texas are different than in California. In fact, qualifications can vary based on the school district.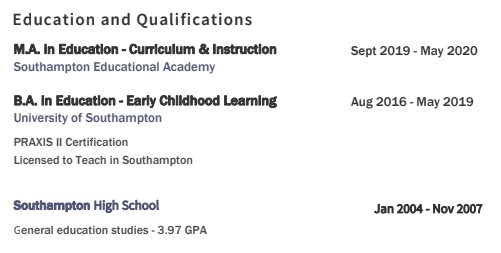 That said, when you list your experience in the education section, it's vital to document each required step – in chronological order, from your most recent to oldest. But, don't get too detailed in this section. If you'd like to list your GPA, that is fine. But, you would be better served to showcase awards earned in college in your achievement section.
List the basics, dates, and locations - as your State certification and applicant tracking system will back up those details - especially for new elementary education teachers.
Finally, make sure to list your state-specific qualifications.
Here are some specific degrees you must include on your new teacher resume.
Undergraduate degree. You'll need a bachelor of science in Education. If you're applying for a specific type of teaching position (such as a mathematics, English, science, or history teacher), you should demonstrate that you have a degree in that specialty.
Supervised teaching (internship). The second step in becoming a teacher is to complete an internship or supervised teaching profession. This is often after you've completed your assessments or exams (such as PRAXIS II or state regents' examinations). Make sure to document the dates and locations of your training.
Graduate degree. If you've obtained an MA in Education, it should be listed on your resume. Again – always list your education from most recent (or highest level completed) to the initial required education. If you are a special education major, or are bilingual ESL teacher, make sure you have the education listed to match those skills.
Certifications & Licensing
The final items to document on your master resume are the certifications and licenses you've obtained to teach in a specific country, state, or providence. Make sure you have all test scores available, but there is no need to list them on your resume for a new teacher job.

Showcasing Achievements
One item that tends to be overlooked by many new teaching applicants is showcasing their personal or professional achievements. In this section in the sample resume, you'll see a great example of infusing scholastic achievements with some personal extracurricular activities.

In the sample resume, you can see how Kathy Smith was a National Championship Team Debater in high school. Not only is this an amazing example of personal achievement, but the fact she was a member of a team effort displays her ability to work with others to accomplish goals.
Within the Achievements section, make sure to highlight some of your personal achievements that showcase those soft skills you've mentioned previously. Some examples would include being a member of student leadership, tutoring other students, or elaborating on school projects and your grade point average.
Recap on the Master Resume for Becoming a New Teacher
Make sure to follow these tips to establish a solid baseline.
Start with your work experience, but make sure each previous job listed will show interpersonal skills, leadership, communication, and job tasks that are relevant to the teaching profession – in the state you are applying.
Follow the template structure as listed above – including spacing, using a black font on a clean white background document.
List your work experience in chronological order – from current to your first job. You'll pick your top three teacher-related jobs for your final resume – so make sure everything is noted on the master resume.
Document your education and certifications in the same format as your work experience.
List at least 5 professional and personal references. Make sure to verify their contact information is correct.
Write down your personal information as we described above. Don't worry about writing your statement (or your resume introduction). That needs to be customized for each type of teaching job you're applying for.
When you've listed everything as mentioned above, copy and paste the content and place it in a Word doc or run it through a spelling/grammar checking website like Grammerly.com. This will help you save time and ensure all content is clean, neat, and ready for your professional resume.
How to Edit and Format a Beginning Teacher Resume
Trust us when we say this – you'll be thankful that you took the time to build your master new teacher resume in the methods we described above. When you use a word document or Pages for you Apple users to draft your resume, it gives you a great canvass in which to simply write.
However, once you've got everything listed, it's time to edit, fine-tune, and prepare for inserting that information on your official resume.
Step 1 – Create Your Personal Statement
Did you know that the majority of automatic resume software programs that scan candidates for positions start with reviewing the personal statement of the candidate? It's true.
Many of today's HR departments – especially in time-strapped industries like schools, utilize pre-screening software programs that will review the content written in the resume, scanning them for keywords that are relevant to that particular position. Those without the software will typically skim the personal statement for those buzzwords of qualities that they search for in their next new teaching hire.
These keywords are the Hard and Soft skills we mentioned earlier. As such, if you're looking to ensure your teaching resume gets forwarded for further inspection, you've got to start with a powerful and practical personal statement. Here are some tips on how to write a great personal statement for a new teaching resume.
This section of the resume is your elevator pitch. You want to include specific attributes and skills you bring to the table. For a new teacher, power words like Passionate, Compassionate, Organized, Creative, and Engaging are those that will attract positive attention.
It should be 4 or 5 short sentences. Don't write 20 words when 10 will get the message across clearly and concisely.
Use a professional – yet conversational tone. Teachers are people first and foremost, who are responsible for building strong foundations of knowledge in children. This is often accomplished through clear communication – not aggressiveness.
Read it out loud – several times. Does it sound like you? Does it sound like a conversation or that a robot wrote it?
Verify you've included those keywords. Here is a pro tip – use the "FIND" feature in a word document and make sure you've mentioned 3 of your top hard and soft skills that are key for this position.
Once you think it's great – run it through an online platform called Grammarly.com. This will not only correct your spelling, but change punctuation, fine-tune your tone, and ensure that the opening paragraph is strong.
Step 2 – Which Job Experience is Best?
The answer to this question depends on the type of beginning teaching job you're seeking. If you're a general education major – with no specific area of specialty – then you'll want to focus on previous jobs in this capacity.
For those with a specific specialty, the jobs you want to list are those where you taught or interned in that subject manner – or with a dedicated age group.
For example – in the sample resume, you can see that Kathy is looking for a general education sixth-grade teacher position. The reason for this is she did her internship or supervised learning with sixth graders in Texas. This is the first job you should list – meaning the one that is most relevant to the job you're seeking.
If you don't have that type of specific job experience, make sure to list a previous job that highlights those Hard and Soft skills you mentioned in your opening personal statement. You don't want to repeat them – but you should expand on them by giving specific examples.
Step 3 – Listing Education & Certifications in Order
The penultimate section of your resume will list your education and certifications/licenses. Again – the key here is to be as specific as possible – as those candidates with relevant education and certifications will be the first to gain an interview.
For example – you can see in the sample that Kathy passed her PRAXIS-II exams, and State of Texas background check – which is required to become licensed in the state. While your future employer will always verify this information before hiring you, being proactive by documenting it in your resume will help move the needle forward.
Step 4 – Which References to List?
When you listed your references, hopefully, you checked with them first to ensure they would give you a glowing review. While a letter of recommendation is strongly suggested to attach with resumes (when requested), it's more important to ensure the reference will amplify the experience documented on your resume.

We need to drive this point home – consistency throughout your resume is the most important element, especially when applying for a beginning teacher position. This type of job is all about developing trust quickly. And that starts with a factual, consistent, and well-supported resume.
Pro Tip – Consider adding two professional references and one personal reference. For a new teacher, try to find someone who can verify your character and responsibility. You can see in the sample that Kathy selected her banker.
Final Points on First Year Teacher Resumes
The teaching profession in the United States is desperately seeking passionate, and caring individuals who want to make a difference in the world. While there are several jobs open, finding and landing that perfect job can be a challenge for any new teacher.
The key to getting that important interview begins with a strong resume, cover letter, and supporting documents. Make sure to follow these important tips.
Make sure your resume flows from start to finish – and is reader-friendly.
Always write your resume on a plain white background with black font.
Edit the document SEVERAL TIMES – through Grammarly.com and visual inspection.
Ensure it's well-spaced, organized, and professional.
List all education, experience, and certifications in chronological order.
Verify your reference's contact information and use ones that support your resume.
A good resume takes a lot of time to craft. It's not something you can whip together in a few hours. The key point to remember is to take your time, especially with the master resume, as this will give you the blueprint in which to build out a professional new teacher resume that will open doors.
FAQs Related to New Teacher Resumes
What skills to include on a resume for new teachers?
We mentioned earlier in this article the importance of listing your hard and soft skills. A new teacher should highlight their organizational skills, enthusiasm, and multitasking abilities. Showing experience with classroom management, creative design software to write engaging lesson plans is also a good skill to showcase for a beginning teacher looking to make an impression.
What looks good on teaching resumes for new teachers?
A new teacher's resume should be clean, neat, and straight to the point. Highlighting your job qualifications is vital – especially when applying for jobs in a specific state. You'll gain a lot of respect from future employers by being consistent with the information on your resume. You don't want to fill a new teacher's resume with fluff.
How do I make my new teacher's resume stand out?
Writing a powerful and genuine personal statement at the beginning of your resume is always a great way to open a reader's eyes. While it might seem attractive to get 'cute' with the design, keeping the resume clean and without colorful fonts will display professionalism.
What is a good objective for a 1st-year teacher resume?
Like any other resume, the objective is to receive a phone call or email requesting an interview. In many cases, the resume itself is just one piece of the employment package. Make sure your resume is organized and accurate, supported by an engaging cover letter and reference letters that support your skills.
Meta: When you are starting out, writing a new teacher resume can be very challenging. Here are some practical tips and a sample resume to review.